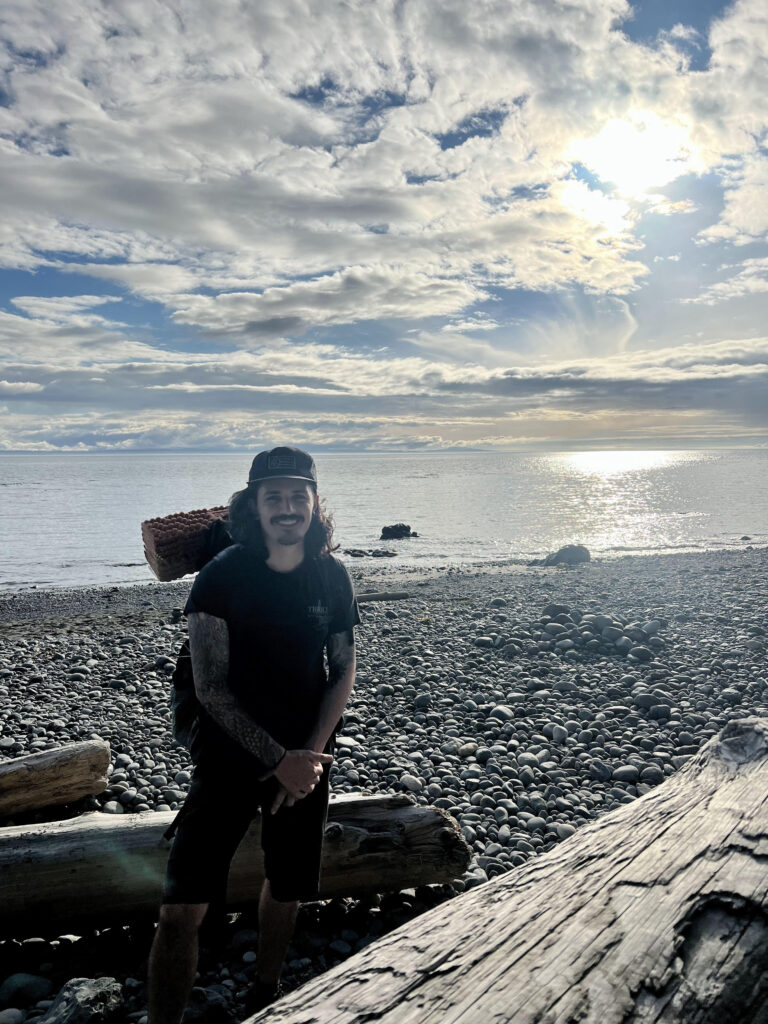 "What are you?" was a question I quickly became accustomed to growing up in the Pacific Northwest. With roots in Pacific Island/Chamoru, Irish and Armenian heritage, there is no clean box for me to check. This question has been a lifelong journey in understanding who I am in the context of others, and more importantly how I define myself. I hope to work with others who are embarking on their own cultural journey and are seeking deeper answers to questions about themselves.
I grew up in Bellingham, WA- a predominantly white college town near the Canadian border. I spent most of my upbringing playing soccer, listening to hardcore music and going on adventures with friends. Getting lost in the woods became synonymous with feeling at home. I love to travel, backpack, hike and being in the ocean. I've lived in Portland for the last seven years and have recently relocated to San Diego with my girlfriend and two cats.
My Training and Experience
I graduated with my MA at Lewis and Clark College in 2021- a nationally accredited mental health and addiction program. Prior to that, I completed my BA from the University of Puget Sound, majoring in Psychology. During that time, I completed qualitative research in Samoa, American Samoa, Fiji and Hawaii.
I have about 8 years of experience working in community mental health and suicide prevention. Most recently, I've provided supervision for Master's level clinicians on the Veteran's Crisis Line. I've been involved in over 4,000 calls, which has truly informed how I keep my client's safe. For my internships I gained experience supervising crisis trained teens who answered calls and texts on the Oregon Youth Line. I've also worked as a trauma and addiction specialist at a natural health clinic in Vancouver, WA and a community based clinic in Salem, OR.
Licenses:
LPC (OR) (C7742)
LMHC (WA) (LH61428579)
CADCI (OR) (22-06-10455)